Here in St. Louis, kids are just weeks away from going back to school.  And while parents around the metro area are rejoicing, this pre-transition time can cause lots of anxiety in kids.  Using some calming strategies can make this time easier on new students.
Anxious kids are often shallow breathers.  In therapy we work on encouraging deep diaphragmatic breathing to help engage the parasympathetic nervous system.  Older children can work on breathing in synch with counting or a simple animation like this: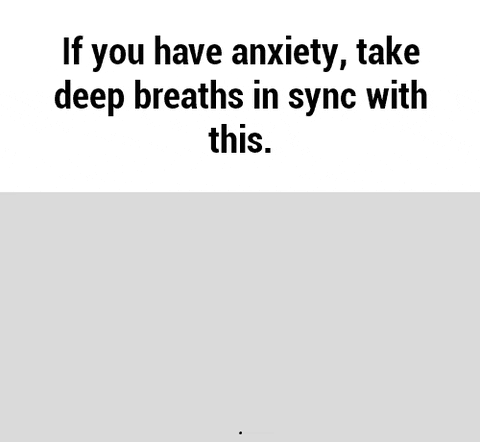 For younger children, we utilize a "bubble monster".  Simply fill a cup with water and dish soap, insert a straw and instruct your child to blow until the bubbles grow and grow.
Rice, beans, cornmeal, noodles or other dry bins are often very calming for children to scoop and pour in.  You can try hiding small objects in the bins and play hide and seek!
Preparing your child as best you can will also reduce some anxiety.  It may help some children to see a photo of their teacher before they meet for the first time.  Take advantage of "meet the teacher" nights or practice days if offered.  Testing a new morning routine and driving to school (without going in) will help to acclimate children to their new routine.  Talking through how their day will look will reduce any unpleasant surprises, add any details you may know.  For example, "I will drive you to your new school, we will walk in the front doors together and walk to your classroom.  Your new teacher, Mr. Campbell, will show you where your desk will be.  You will know Maggie and Joshua in your class.  You will spend some time in your classroom, and some time at music, recess and lunch.  After you are done with school, Mr  Campbell will walk you all outside.  I will be waiting for you outside the doors."
Some children prefer to have weeks of coaching and practice before starting school.  Others will become more nervous the more you discuss it with them.  In these instances, start preparing them a week before.  Limit surprises and use a matter of fact tone when talking about school.
If you feel your child would benefit from professional help, consider finding an occupational therapist or psychologist in your area.  We are located in the Saint Louis area at Play2Learn (314) 434-5410